Budapest, VIII. District, Ciprus utca
Budapest, VIII. District, Ciprus utca
Budapest, VIII. District, Ciprus utca
Budapest, VIII. District, Ciprus utca
Budapest, VIII. District, Ciprus utca
Budapest, VIII. District, Ciprus utca
Budapest, VIII. District, Ciprus utca
Budapest, VIII. District, Ciprus utca
Budapest, VIII. District, Ciprus utca
Budapest, VIII. District, Ciprus utca
Budapest, VIII. District, Ciprus utca
Budapest, VIII. District, Ciprus utca
Budapest, VIII. District, Ciprus utca
Budapest, VIII. District, Ciprus utca
Budapest, VIII. District, Ciprus utca
Budapest, VIII. District, Ciprus utca
Budapest, VIII. District, Ciprus utca
Budapest, VIII. District, Ciprus utca
Budapest, VIII. District, Ciprus utca
Budapest, VIII. District, Ciprus utca
Budapest, VIII. District, Ciprus utca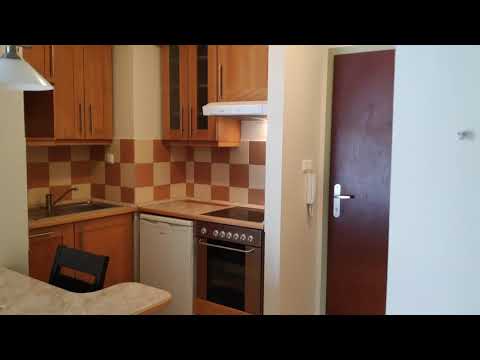 135.000 Ft/month
Ciprus utca
Budapest, VIII. District
48 m2, 2 rooms
Rental property details
Building type
Brick Apartment
New rental price
367 EURO / month

Reduced price

Deposit
733 EURO
Utilities
54 EURO / month
Common cost
35 EURO / month
Size
48 m2
Number of rooms
2 room
Separate room
1
Equipment
Without furniture, equipped
Floor
6
Number of balconies
1
View
Panorama
Minimum rental period
At least for 1 year
Available from
2021-12-02
For office use too
Yes
American kitchen
Included in common cost: Building cleaning, Park maintainance, Treatment of waste, Operation lift
Apartment details
City
Budapest
District
VIII. district
Part of the district
Századosnegyed
Property address
Ciprus utca
Apartment condition
Excellent
Comfort level
Full comfort
Heating
House central with own meter standing
Hot water
House central with own meter standing
Kitchen ventilation
Hood
House style
Apartment Building
Parking facility
Parking area
Facing
Southwest

Building floors

Number of floors

8
Apartment features: Shutter, Separate toilet, Storage room, Terrace, Bathtub
Building characteristics: Inner garden, With central staircase
details
FOR RENT IN THE CIPRUS HOUSE A 2 ROOM, FRESH PAINTED, NEW BUILDING!

FROM PUSKAS FERENC STADION 5 minutes away, rent for long term and IMMEDIATELY MAKE A 48 M2 FRESH PAINTED, MACHINERY, 2 ROOMS + KITCHEN + FURNITURE + BATHROOM + Separate Toilet & Comfortable Rooms, Exclusively Good Distribution, Sunny, BUDAI HUNT PANORAMICS , CLIMATED APARTMENT.

THE APARTMENT, WITHOUT THE EQUIPMENT, THEREFORE YOU CAN HAVE OWN FURNITURE!

REFRIGERATION: Refrigerator and stove + oven have been installed.

Common Cost: 13000 Ft.
Water, electricity, gas consumption based on individual meters, monthly reading, post-dipping.

CHARACTERISTICS OF THE HOUSE, QUIET, NECESSARY, NORMAL LOCATION.

TRANSPORTATION, SHOPPING EXCELLENT !!! 2 minutes:
- CIPRUS ABC, LIDL, PENNY MARKET,
- ARENA MALL (Arena Plaza)
- 95, 130, 195, Buses 75, 80 and 85A Trolley, 1, 4, 6, 62 Trams

A PROFESSIONAL, QUIET, CULTURED, RELIABLE UNIQUE OR PERSONNEL, EXCELLENT OPPORTUNITY FOR UNIVERSITIES.

Nearby Universities:
 University of Obuda, Faculty of Applied Sciences,
- Pazmany Peter University at Szigony u
- SOTE, National University of Public Service at Oradea Square,
- SOTE Dental Karai Mary u
- Karoli Gaspar University, CORVINUS, etc.

The apartment can be rented IMMEDIATELY, MIN. 1 YEAR, 2 Month Deposit and First Monthly Rent.

Dog, kitten not allowed, no smoking!

Call me to stay away from it.
If I can't pick up, write sms and call back.
Area:
Blaha Lujza square, Corvin negyed
Transportation:
Metro 2 red
Near Universities:
Pünkösdi Teológiai Főiskola - PTF ( 0.634 km )
Szent István Egyetem - SZIE-YMÉK ( 1.837 km )
Wesley János Lelkészképző Főiskola - WJLF ( 1.770 km )
Wekerle Sándor Üzleti Főiskola - WSUF ( 1.994 km )
Zrínyi Miklós Nemzetvédelmi Egyetem - ZMNE ( 0.342 km )
Zrínyi Miklós Nemzetvédelmi Egyetem - ZMNE BKMFK ZMNE BKMK ( 0.342 km )
Zrínyi Miklós Nemzetvédelmi Egyetem - ZMNE-KHK ( 0.342 km )

More
Please take the contact with the advertiser.